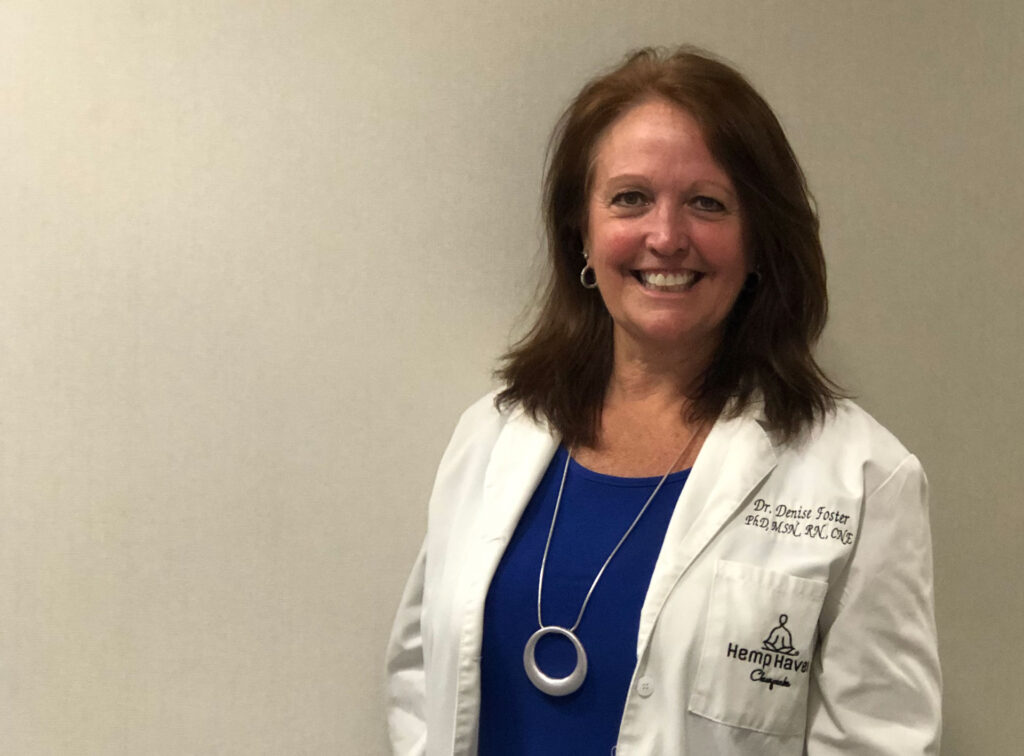 Dr. Denise Foster, PhD, MSN, RN, CNE has practiced professional nursing for over 35 years. As a holistic practitioner, Dr. Foster encourages medicinal education and coaching focusing on the endocannabinoid system and cannabis, especially cannabidiol (CBD), for use as a therapeutic compound. Dr. Foster believes that the use of CBD and HEMP is one of several complementary therapies that could potentially prevent the onset of disease and assist many chronically and acutely ill patients achieve optimal health in mind, body, and spirit.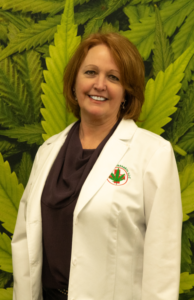 Dr. Foster currently teaches in graduate and undergraduate programs for several national and international colleges of nursing. Through her medicinal cannabis research and consultation business, Empirical Cannabis LLC, Dr. Foster provides medicinal cannabis education, research, and consultation to patients, families, and health care practitioners, as well as her community.
From her research and in-depth knowledge related to cannabis as medicine, Dr. Foster was approached by Wolters Kluwer Health Publishers to contribute to the first medical cannabis textbook for nurses, Cannabis: A Handbook for Nurses (1st ed.), authoring "Chapter 2: The Human Endocannabinoid System (ECS): Physiology," which was published January 2021. Dr. Foster was also approached and accepted the task of authoring the first course, Endocannabinoid System and Pharmacology, for a 3-course Medical Cannabis Certificate for Health Care Workers at Pacific College of Health Sciences in Chicago, New York, and San Diego, which was the nation's first accredited academic medical cannabis instruction.
Classes for Professionals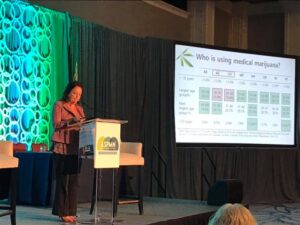 Dr. Foster recently served on the Board of Directors of the American Cannabis Nurses Association (ACNA) and is a strong advocate for all nurses and nursing students, in every setting and state, to become educated about medicinal CBD and HEMP as well as empowering, educating, and advocating for patient access, including safe and appropriate use. She also served as ACNA Secretary and chaired the ACNA Education and Research Committee as well as the ACNA Social Media and Communications Committee. She is the author of "Chapter 2: The Human Endocannabinoid System (ECS): Physiology" as part of the first nursing textbook for nurses, Cannabis, A Handbook for Nurses (1st ed.), published January 2021. Dr. Foster also authored the nation's first accredited college-level medicinal course, Endocannabinoid System and Pharmacology.
Starting June 2022, Dr. Foster will lead a 6-week seminar that focuses on understanding how these compounds interact with the human body and what health care professionals need to know regarding recommendation and usage of these products.  To register or to obtain more information, visit EventBrite: https://www.eventbrite.com/e/puff-learn-a-cannabis-nurse-lecture-series-tickets-367796879367
At Hemp Haven, safety is our #1 priority for use of all hemp-derived products.  We offer only the safest high-quality products available on the market.  We also continue to evaluate the latest research and product development so that we can offer the newest items in our inventory.  With a cannabis nurse helping to guide your selections, you can be confident that your products will be safe, third-party lab-tested and appropriate for use based on your specific needs.
We offer Full Spectrum, Broad Spectrum (also known as THC-free), and Isolate products.
All of our hemp-derived products are third-party tested to ensure the highest safety standards are used by all product vendors.
All products sold by Hemp Haven are derived from US Industrial Hemp and contain less than 0.3% THC as required by the 2018 Agricultural Improvement Act, also known as the Farm Bill.