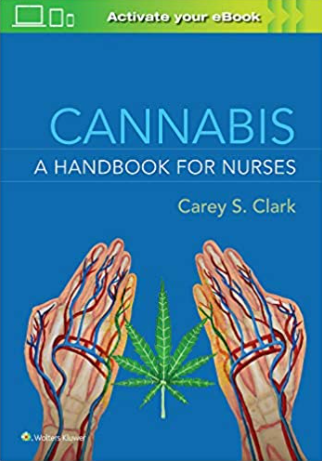 In July 2018, the National Council of State Boards of Nursing (NCSBN) published the NCSBN's National Nursing Guidelines for Medical Marijuana. This publication charged all nurses in the US to learn about the endocannabinoid system and cannabis, and to integrate safe, appropriate cannabis care as part of our professional health care responsibilities.
You can download the NCSBN's National Nursing Guidelines for Medical Marijuana here for free: https://www.ncsbn.org/public-files/The_NCSBN_National_Nursing_Guidelines_for_Medical_Marijuana_JNR_July_2018.pdf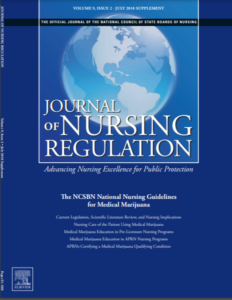 From the NCSBN's mandate to educate all nurses on how to practice professional cannabis nursing, the first step was to create an academic textbook for use as a learning tool and resource for nurses.
In January 2021, Wolters Kluwer published the first evidence- and practice-based textbook for nurses who are ready to begin transitioning to the practice of cannabis nursing: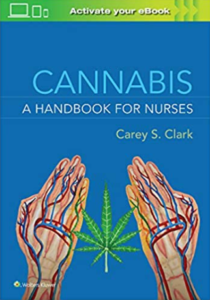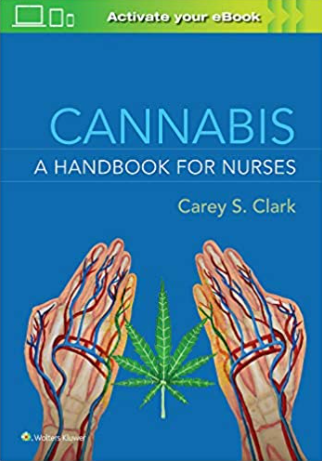 Awarded Second Place in the 2021 AJN Book of the Year Awards in Advanced Practice Nursing
The time is now to get grounded in cannabis science and holistic care, with the evidence-based Cannabis: A Handbook for Nurses.
This groundbreaking new guide addresses nursing skills and responsibilities in cannabis care, including the physiology of the human endocannabinoid system, cannabis care as it relates to specific disease processes, the history of cannabis, advocacy and ethics, and the ins and outs of cannabis dosing, delivery methods, side effects, and more. Essential for all practice areas, this is a timely, much-needed foundational resource for both students and practicing nurses who want to provide knowledgeable and effective medical cannabis care. 
From her research and in-depth knowledge related to cannabis as medicine, Dr. Foster was honored to contribute to this first cannabis textbook for nurses, authoring "Chapter 2: The Human Endocannabinoid System (ECS): Physiology," available at Amazon and Barnes and Noble.
Dr. Foster was also approached and accepted the task of authoring the first course, Endocannabinoid System and Pharmacology, for a 3-course Medical Cannabis Certificate for Health Care Workers at Pacific College of Health Sciences in Chicago, New York, and San Diego, which was the nation's first accredited academic medical cannabis course.