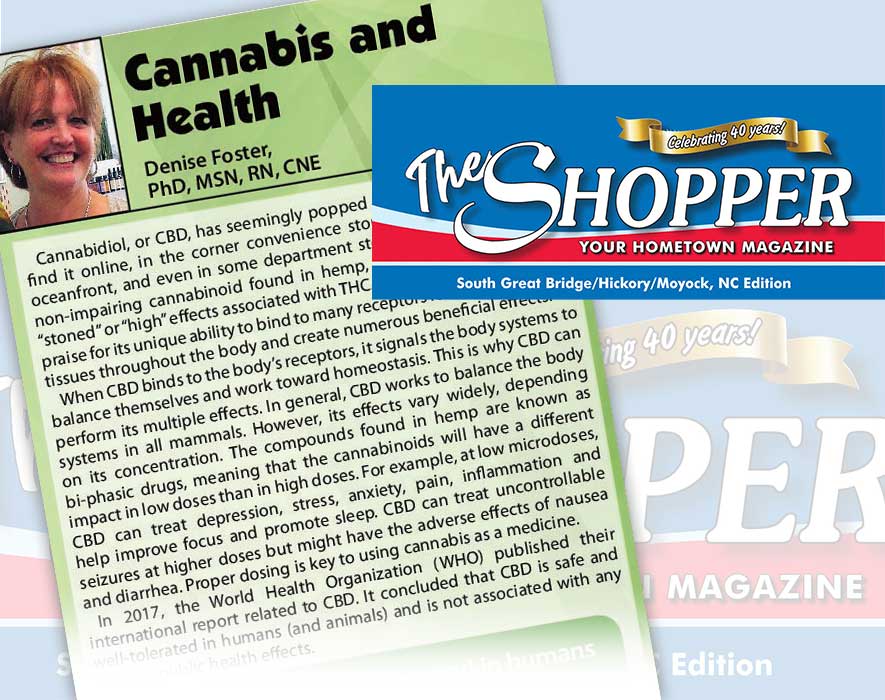 Cannabidiol, or CBD, has seemingly popped up everywhere. You can find it online, in the corner convenience store, at the Virginia Beach oceanfront, and even in some department stores. The most abundant non-impairing cannabinoid found in hemp, CBD does not cause the "stoned" or "high" effects associated with THC. This compound is gaining praise for its unique ability to bind to many receptors found in numerous tissues throughout the body and create numerous beneficial effects.
When CBD binds to the body's receptors, it signals the body systems to balance themselves and work toward homeostasis. This is why CBD can perform its multiple effects. In general, CBD works to balance the body systems in all mammals. However, its effects vary widely, depending on its concentration. The compounds found in hemp are known as bi-phasic drugs, meaning that the cannabinoids will have a different impact in low doses than in high doses. For example, at low microdoses, CBD can treat depression, stress, anxiety, pain, inflammation and help improve focus and promote sleep. CBD can treat uncontrollable seizures at higher doses but might have the adverse effects of nausea and diarrhea. Proper dosing is key to using cannabis as a medicine.
In 2017, the World Health Organization (WHO) published their international report related to CBD. It concluded that CBD is safe and well-tolerated in humans (and animals) and is not associated with any adverse public health effects.
CBD is safe and well-tolerated in humans (and animals) and is not associated with any adverse public health effects.
The report further stated that CBD does not induce physical dependence and is "not associated with abuse potential." The WHO also wrote that, unlike THC, people aren't getting high using CBD. "To date, there is no evidence of recreational use of CBD or any public health-related problems associated with the use of pure CBD," they reported. In fact, evidence suggests that CBD lessens the effects of THC.
The WHO investigation determined that CBD had been demonstrated to be "an effective treatment for epilepsy" in adults, children, and even animals. There was also "preliminary evidence" that CBD could be useful in treating Alzheimer's, cancer, psychosis, Parkinson's disease, and other serious conditions.
The FDA has already approved one CBD drug that the government patented as a neuroprotectant and anti-oxidant. Epidiolex, which is CBD in a 100mg/mL concentration, is prescribed for treating uncontrollable seizures in children over one year of age.
The medicinal value of CBD is diverse. Its physiological benefits are consistent with its neuroprotective, anti-epileptic, anti-oxidant, anti-anxiety, antipsychotic, pain-relieving, anti-inflammatory, anti-asthmatic, and anti-tumor properties. CBD will also stimulate bone growth, reduce intestinal contractions and intraocular pressure, and causes cancer cells to commit suicide. As research expands, we will undoubtedly find many more beneficial effects related to the use of CBD.