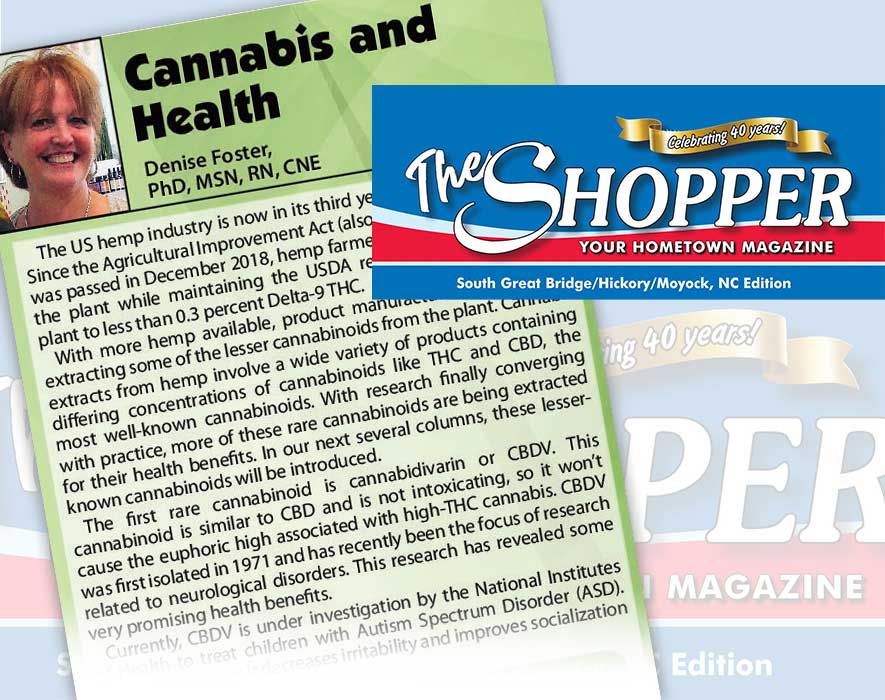 The US hemp industry is now in its third year of hemp cultivation. Since the Agricultural Improvement Act (also known as the Farm Bill) was passed in December 2018, hemp farmers have learned to grow the plant while maintaining the USDA regulation restricting the plant to less than 0.3 percent Delta-9 THC.
With more hemp available, product manufacturers have begun extracting some of the lesser cannabinoids from the plant. Cannabis extracts from hemp involve a wide variety of products containing differing concentrations of cannabinoids like THC and CBD, the most well-known cannabinoids. With research finally converging with practice, more of these rare cannabinoids are being extracted for their health benefits. In our next several columns, these lesser-known cannabinoids will be introduced.
The first rare cannabinoid is cannabidivarin or CBDV. This cannabinoid is similar to CBD and is not intoxicating, so it won't cause the euphoric high associated with high-THC cannabis. CBDV was first isolated in 1971 and has recently been the focus of research related to neurological disorders. This research has revealed some very promising health benefits.
Currently, CBDV is under investigation by the National Institutes of Health to treat children with Autism Spectrum Disorder (ASD). Research indicates it decreases irritability and improves socialization in children with ASD.
With research finally converging with practice,  more of these rare cannabinoids  are being extracted for their health benefits
CBDV is also effective at treating seizures: one study showed a 41 percent reduction in seizures using CBDV alone to treat focal seizures. CBDV has also been shown to improve short-term memory in individuals who have developed memory impairment due to a neurological condition.
CBDV may also show promise as a treatment for Duchenne Muscular Dystrophy (DMD), reducing inflammation and restoring and enhancing muscle function. CBDV also improves locomotion, which is a chronic motor ailment associated with DMD.
CBDV is a powerful anti-nausea agent, blocking the nausea response in the brain. CBDV is effective in the intestinal tissues, generating anti-inflammatory effects in cases of active ulcerative colitis.
Finally, CBDV has been shown to protect and repair brain cells after an ischemic stroke—the fifth leading cause of death in the US. Ischemic strokes occur when blood flow through the artery, supplying oxygen-rich blood to the brain, becomes blocked, leading to a high mortality rate with very few effective treatments.
As more of these rare cannabinoids are isolated and extracted from hemp, we will continue to examine how they may be used to offer unique therapeutic strategies for some of our most debilitating conditions.