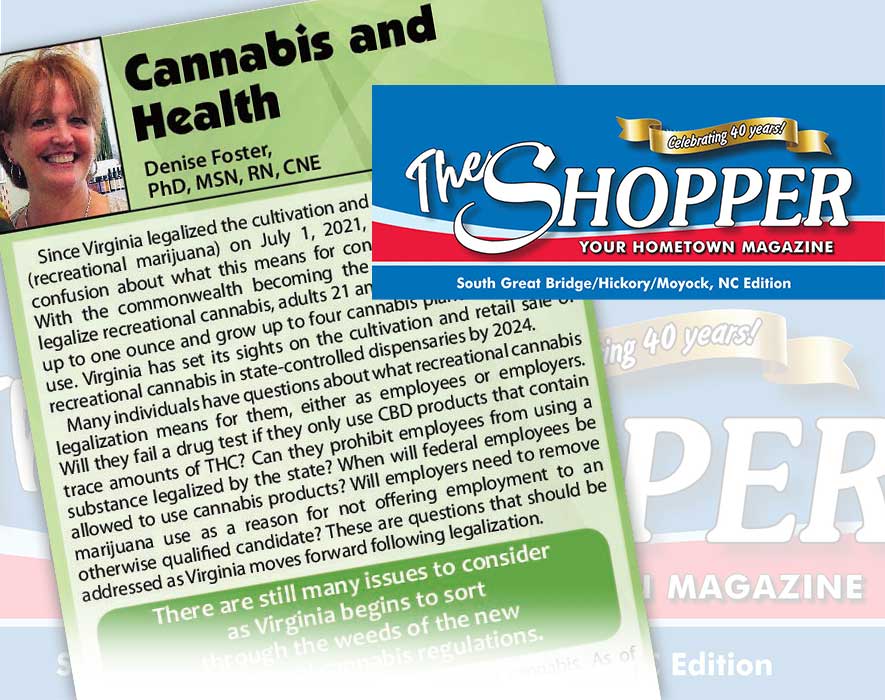 Since Virginia legalized the cultivation and possession of cannabis (recreational marijuana) on July 1, 2021, there has been some confusion about what this means for consumers and employers. With the commonwealth becoming the first southern state to legalize recreational cannabis, adults 21 and older can now possess up to one ounce and grow up to four cannabis plants for personal use. Virginia has set its sights on the cultivation and retail sale of recreational cannabis in state-controlled dispensaries by 2024.
Many individuals have questions about what recreational cannabis legalization means for them, either as employees or employers. Will they fail a drug test if they only use CBD products that contain trace amounts of THC? Can they prohibit employees from using a substance legalized by the state? When will federal employees be allowed to use cannabis products? Will employers need to remove marijuana use as a reason for not offering employment to an otherwise qualified candidate? These are questions that should be addressed as Virginia moves forward following legalization.
There are still many issues to consider  as Virginia begins to sort  through the weeds of the new  recreational cannabis regulations.
Virginia is not alone in legalizing recreational cannabis. As of this writing, 17 states, Washington D.C. and Guam have legalized the sale of recreational cannabis for personal use despite it being illegal at the federal level. However, this conflict between state and federal laws may soon change. On July 14, 2021, the Cannabis Administration and Opportunity Act (formerly known as the MORE Act, or the Marijuana Opportunity Reinvestment and Expungement Act) was introduced in the Senate. This act would remove cannabis from the Controlled Substance Act and begin federally regulating and taxing it, essentially legalizing cannabis across the country while aligning state and federal law. Virginia has already enacted medical marijuana legislation and operates the Virginia Medical Cannabis Program; patients can obtain a card to purchase medicinal cannabis products from one of five state-run medical marijuana dispensaries across Virginia.
There are still many issues to consider as Virginia begins to sort through the weeds of the new recreational cannabis regulations. Healthcare practitioners, employers, and employees should cautiously begin discussing their concerns related to the use of cannabis, keeping in mind that such discussions could lead to privacy concerns under ADA and HIPAA regulations. There are many ways to use cannabis safely and effectively. Until Virginia offers guidance to the general population about how cannabis use will impact their well-being, including their employment, individuals should consider asking health care professionals, employers, and employees these important questions.